It's a strongly fought and strategically significant segment where consumers prioritise design, safety, and space, and frequently require capacity for seven occupants. Manufacturers ignore its significance at their risk, considering that the sector has practically wiped out the MPV market and is anticipated to continue increasing in the future.
Despite a lack of variation in styling and approach by many, it has developed into a rather diversified niche that has attracted a range of companies to the SUV market. Numerous models are now available as tax-friendly plug-in hybrids as manufacturers compete for a larger share of the growing fleet sector.
Here are a few of our favorites.
1. Audi Q5
It's difficult to find fault with such a refined and consummate all-rounder as the Audi Q5, although the slightly anodyne handling will detract from the car's attractiveness to more adventurous drivers. This issue has not prevented the Q5 from replicating its predecessor's sales success, which saw the car become the best-selling vehicle in its segment in practically every country where it was sold.
Although it's a premium alternative with a lengthy list of options, the Q5 is quiet, practical, and appealing, with exceptional driving refinement and material quality; and for those who prefer their SUVs with a little more style and less utility, there's now a swoopy-roofed Sportback variant as well.
For 2020, the Q5 underwent a fairly significant revamp, with efficiency-enhancing mild hybrid engines beneath the hood, new digital electronics in the cabin, and a larger trapezoidal grille on the front end. The popular 40 TDI model received a 14bhp power boost as part of the modification, and it remains a refined, comfortable, assertive, and easy-to-drive family car.
The 50 TFSI e plug-in hybrid is a particularly refined performer, with its electric motor and 2.0-litre turbocharged four-cylinder engine combining to produce just shy of 300bhp, while the 55 TFSI e approaches 400bhp. The range on electric power alone and CO2 emissions have been reduced for both variants of the automobile, making them more competitive on benefit-in-kind tax than they were previously.
2. Land Rover Discovery Sport

Although the Discovery Sport is Land Rover's entry-level model, it is not lacking on Land Rover capability, comfort, or charm.
Facelifted for 2019, the Discovery Sport now shares the same PTA platform as the Range Rover Evoque but retains all of the original's attributes. It retains a higher ride height than many of its rivals, offers superior visibility and 4×4 capability, and drives more like a regular SUV than some while yet handling admirably well. It features a practical cabin – a significant selling point in this sector is the option of seven seats for those who require them – that has been given a much-needed boost in premium appeal and is also equipped with Land Rover's latest 'Pivi' infotainment system.
Its petrol and diesel engines have been augmented by 48V mild-hybrid architecture to increase fuel economy, but the particularly sleek P300e plug-in hybrid model stands out for its usefully long electric range. If you're looking for a family SUV with greater versatility and off-road toughness than the class average, the Discovery Sport delivers with few trade-offs.
3. BMW X3

What is this: a reasonably well-handling mid-size SUV? Prior to BMW's foray into SUVs, the concept would have been ridiculous – but the BMW X3 gets handling appeal down pat.
The X3's powertrains are powerful and responsive; the smaller diesel engines are a little less refined, but the multi-cylinder M40d and M40i are both quick and smooth. The plug-in X3 xDrive30e PHEV may not be as dynamic as its conventionally powered rangemates because it is currently unavailable with the all-important adaptive M suspension (which includes mass-checking adaptive dampers), but in other ways, the petrol-electric X3 is slick and pleasurable to drive, despite the fact that it is not the most tax-efficient PHEV on the market due to its relatively short electric range.
Thus, the BMW is a close third in class, behind the more upscale Q5 and more practical Discovery Sport. While some trim levels' standard equipment is lacking, the car's perceived quality is superior to that of almost all competitors, and its on-road manners are difficult to fault.
4. Jaguar F-Pace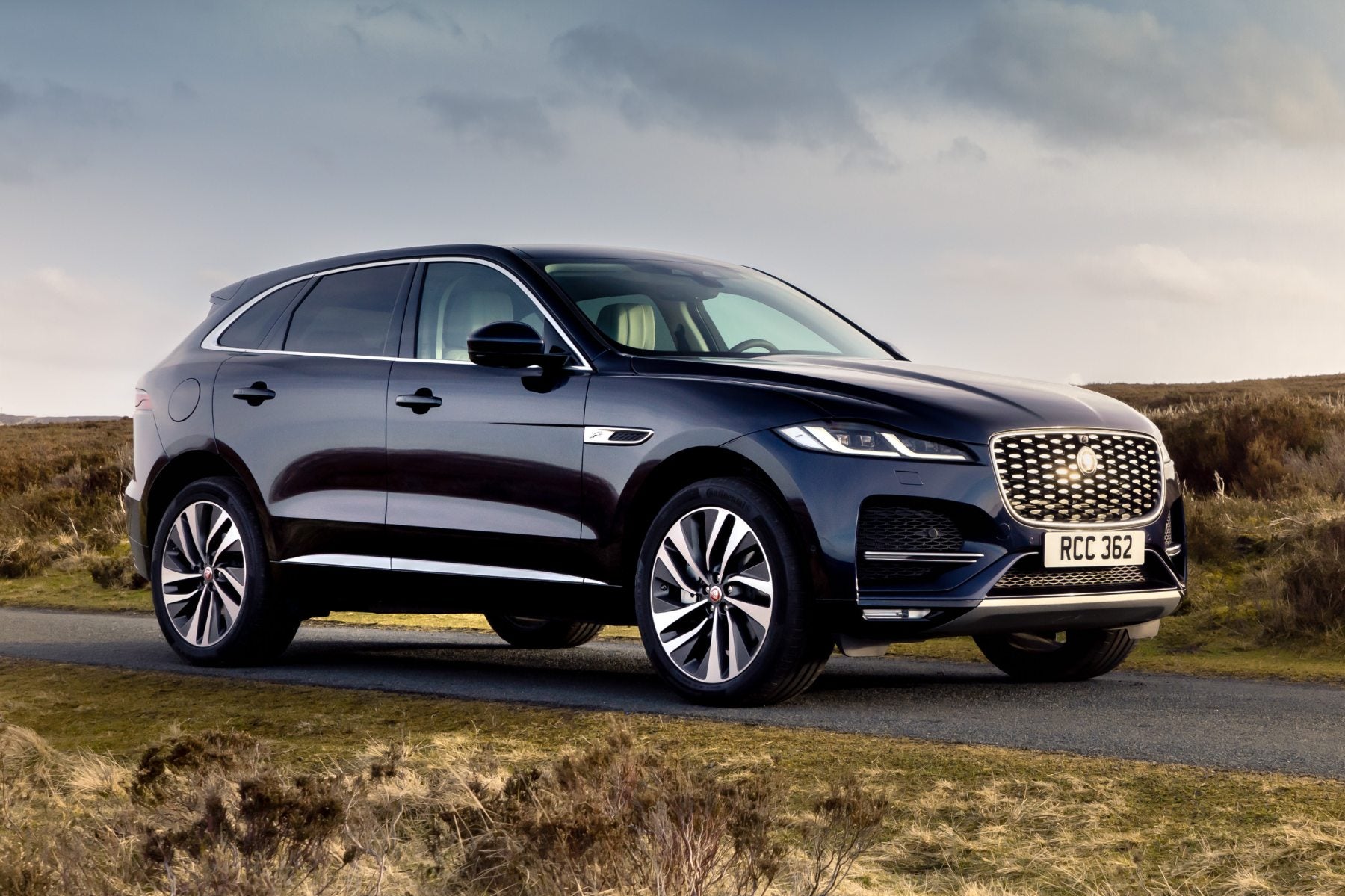 Jaguar's first SUV arrived in 2016 with Jaguar's trademark handling, as well as ample cabin space and a design that catapulted it to the top of the company's lineup as the best-selling vehicle until it was surpassed by the smaller E-Pace.
There are a few minor features that detract from the overall driving experience, including some unremarkable four-cylinder diesel engines, a sluggish automatic transmission, and a slightly twitchy, loud ride in certain trim levels. However, Jaguar significantly improved the car's appeal with the addition of a much richer interior and a vastly improved infotainment system as part of its major mid-life facelift in 2021, as well as an expanded range of engines that now includes a torquey six-cylinder mild hybrid diesel and a six-pot plug-in hybrid petrol. For balanced in- and out-of-town travel, the D300 diesel remains our preferred option, while mild-hybridized four-pot diesels offer improved drivability.
The quicker F-Pace SVR, on the other hand, is a genuine riot and a wonderful example of a brilliantly engineered performance SUV filled with V8 drama.
5. Skoda Kodiaq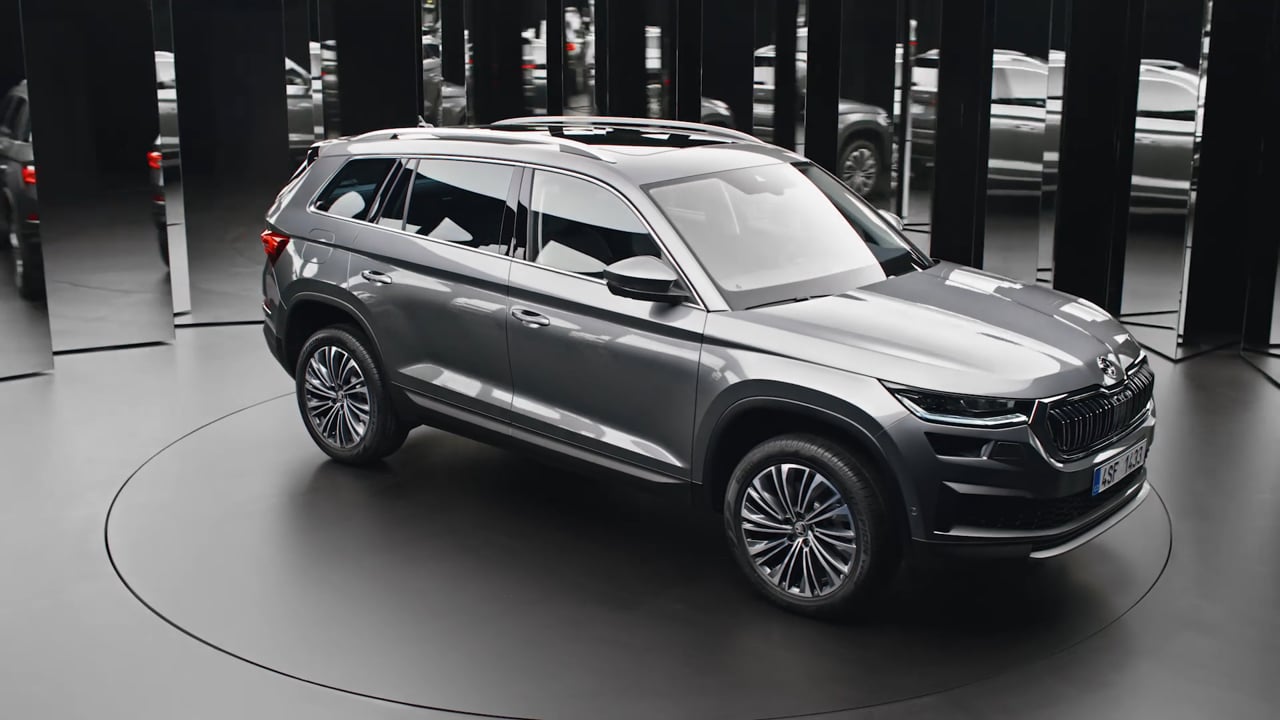 The Kodiaq is our top family SUV that is not manufactured by a premium brand, and it undercuts even the most affordable of the plusher choices on our list by a substantial margin.
Therefore, what are you giving up? To begin, a lump of premium-feeling materials, although everything feels solidly glued together. While the top four SUVs on this list all offer more balanced handling and ride quality than the Kodiaq, not all of them include the third row of seats.
Apart from the little too-firm and remote way the Kodiaq drives, it's a remarkable car in the majority of ways. An oily-bits facelift might easily resolve the car's primary issues – and we're about to drive one.
Read More Like This Here